John Lennon (9 October 1940 – 8 December 1980)
John Lennon (9 October 1940 – 8 December 1980)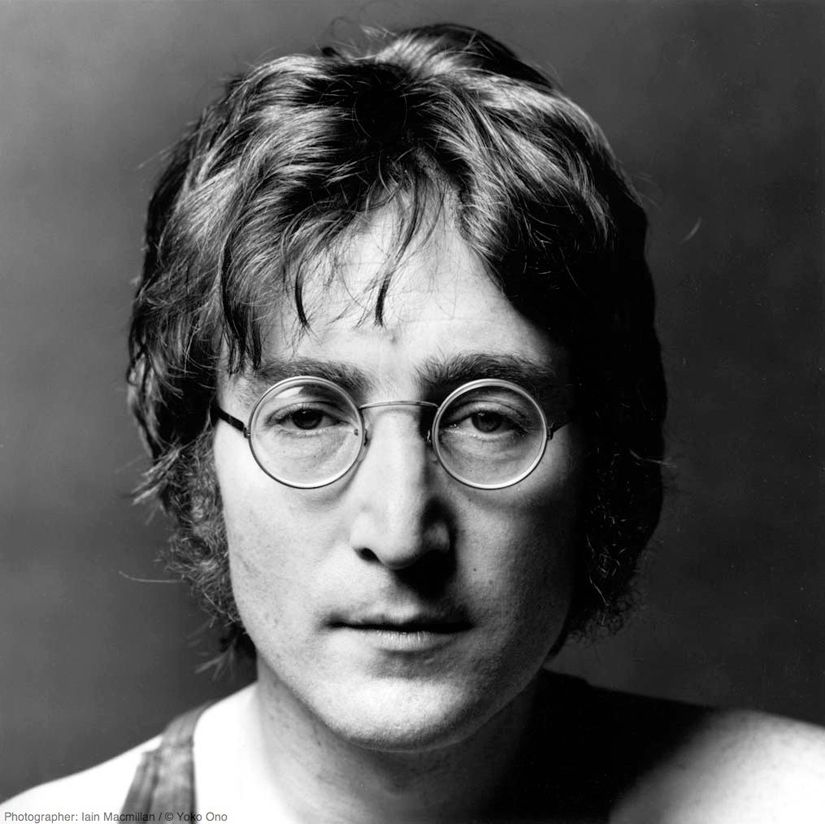 On the day before Lennon's assassination, a gentleman flew in to New York City with plans to murder him. Mark David Chapman was an abused, paranoid schizophrenic, with a certain obssessive draw towards Lennon and the book,
The Catcher in the Rye
. When Chapman arrived in NYC, he jus so happened to run into singer-songwriter James Taylor at the 72nd Street subway station. According to Taylor, "The guy sort of pinned me to the wall and was glistening with maniacal sweat and talking some freak speak about what he was going to do and this stuff with how John Lennon was interesting, and he was going to get in touch with him."
Later in the day, he arrived at the entrance to The Dakota apartment building where Lennon and Ono lived. He spent time talking to other fans and the doorman. At one point, Chapman met Lennon's housekeeper, who had just taken Lennon's five-year-old son Sean for a walk. Chapman reached in front of the housekeeper to shake Sean's hand and said that he is a beautiful boy, quoting Lennon's song "Beautiful Boy."
Around 5:00 pm, Lennon and Ono left The Dakota for a recording session and as they walked toward their limo on the curb, Chapman shook hands with Lennon and held out a copy of Lennon's new album,
Double Fantasy
, for him to sign. Photographer Paul Goresh was present when Lennon signed Chapman's album and took a photo of the event. Chapman reported that, "At that point my big part won and I wanted to go back to my hotel, but I couldn't. I waited until he came back. He knew where the ducks went in winter, and I needed to know this" (a reference to
The Catcher in the Rye
because it is what Holden wonders throughout the story).
Around 10:49 pm on 8 December 1980, the Lennons' limousine returned to the Dakota. At the curb, Lennon and Ono got out, passed by Chapman and walked toward the archway entrance of the building's courtyard. From the street behind them, Chapman, softly called out "Mr. Lennon," went to his knees and fired five hollow point bullets from a .38 special revolver, four of which hit Lennon in the back and left shoulder.
Chapman remained at the scene, took out his copy of The Catcher in the Rye and read it until the police arrived. The NYPD officers who first responded to the shooting, recognizing that Lennon's wounds were severe, decided to transport him in their police car to Rosevelt Hospital. Chapman was arrested without incident. In his statement to police three hours later, Chapman stated, "I'm sure the large part of me is Holden Caufield (who is the main person in the book). The small part of me must be the "Devil." Lennon was pronounced dead at 11:07 pm at St. Luke's Roosevelt Hospital.
Ono issued a statement the next day, saying "There is no funeral for John", ending it with the words, "John loved and prayed for the human race. Please pray the same for him." His body was cremated at Ferncliff Cemetery in Hartsdale, New York. Ono scattered his ashes in New York's Central Park, where the Strawberryfields Memorial was later created.

Chapman pleaded guilty to second-degree murder and was sentenced to 20 years to life; as of 2011, he remains in prison, having been denied parole six times.
Story via WIKIPEDIA