eBay Dunk Custom by Dank Customs
As far as grails go, the eBay Charity Dunk from years passed takes the cake for many old school collectors.
nikeskateboarding.com held its first charity sneaker auction on eBay from August 31 to September 6 2003. The auction ended while dozens of sneaker fanatics watched a monitor displayed at the Nike booth one afternoon during the ASR San Diego trade show.
Up for auction was a one-of-a-kind pair of the Nike SB "Charity Dunk" Lows, featuring an eBay colorway (green, red, blue, yellow, and white) and eBay-esque font for the "Nike" logo. The winner then had a pair made in his/her size.
The display model for the auction was displayed and shredded in the Nike booth at the ASR show a few moments after the auction closed at $40,000. The remains of the hand-shredded display Dunks were to be shipped to the winner to ensure the authenticity of Nike's promise to only make one pair, although pictures of the remains later had been seen in SB VP, Sandy Bodecker's office. All proceeds will be split between the Tim Brauch Foundation and Skaters For Portland Skateparks.
Truly a unique piece of sneaker history
, the Nike Dunk SB Ebay was
made
exclusively for one lucky bidder on Ebay and the remains of sample pair has been
destroyed
.
Rumor has it that Nike bid the 30 Gs on their own eBay/Dunk auction to generate hype. Quite possible since the winning bid came from Beaverton, Oregon. Whatever the case, it's a great story.
Since the release, the ownership of the shoe has changed atleast once. Rumors say the shoe is with famous
jeweler
and
sneaker
connoisseur
, Ben Baller now and it is rumored that he paid $30,000 for it. There are only a few pictures of this shoe on the net and it still remains one of the rarest shoes on the planet. Grail status for most collectors.
It is the 10 year anniversary of Nike Skateboarding and almost a 10 years since the day the eBay Dunk was auctioned. So I decided it's now as good of a time as any to re create it. Norm Dawson, emcee of our show Sneaks Up is a lucky and very good friend of mine. This pair was made for him, with his name in eBay font on the back and everything. You will be able to catch him wearing my creation at April 28th 2013 at San Antonio Sneaks Up Sneaker Show 2013. Below are the pics.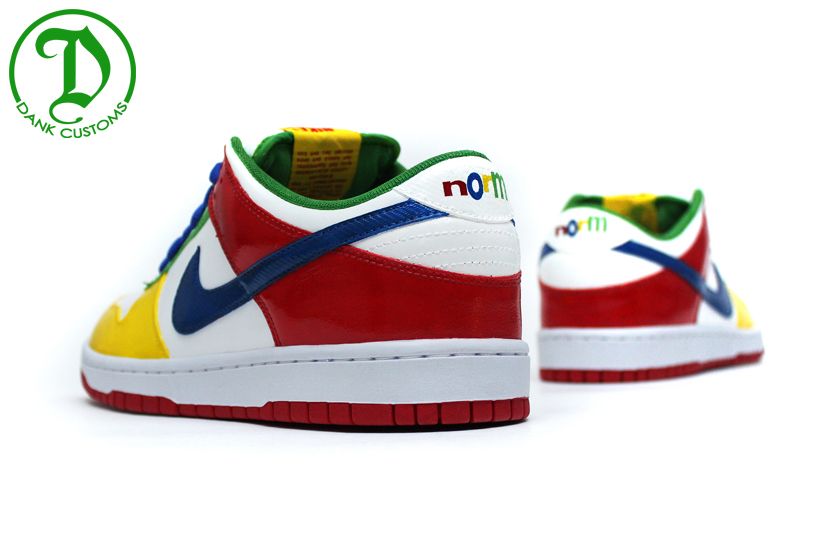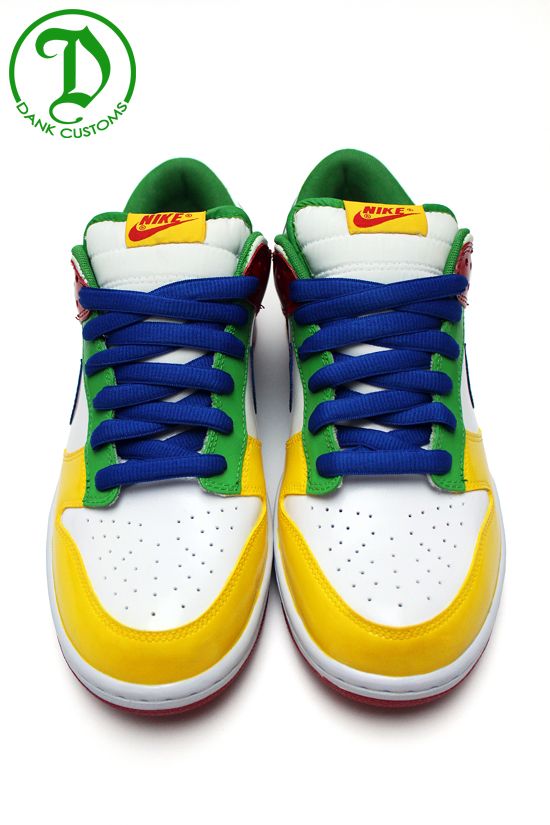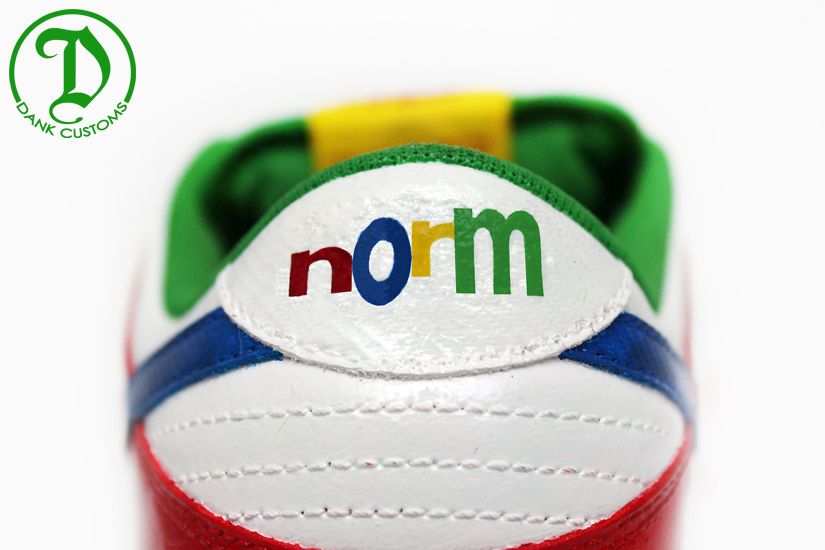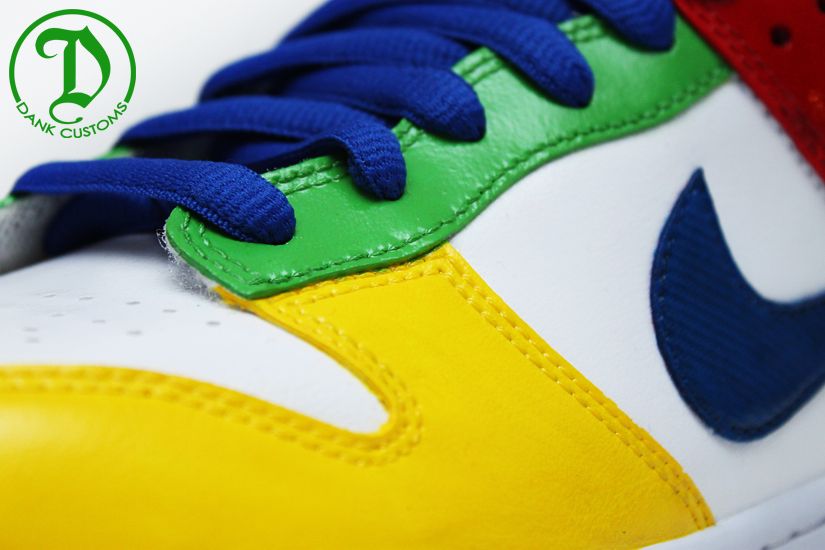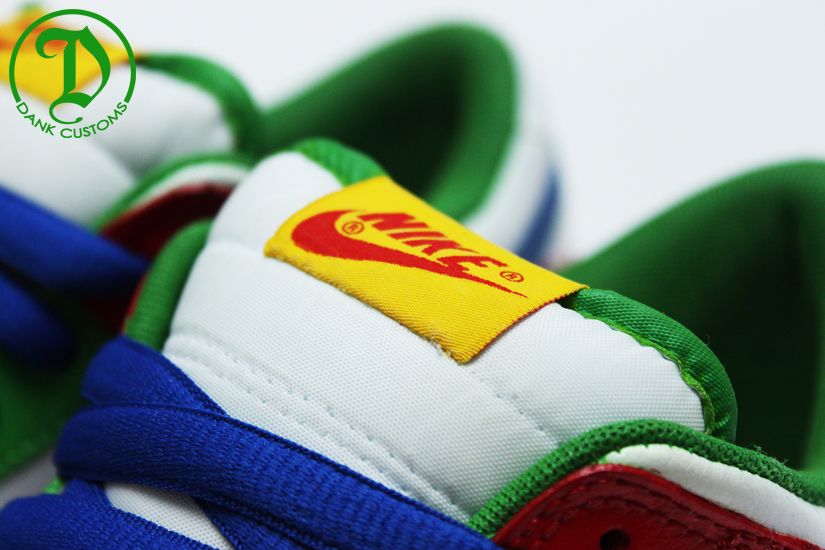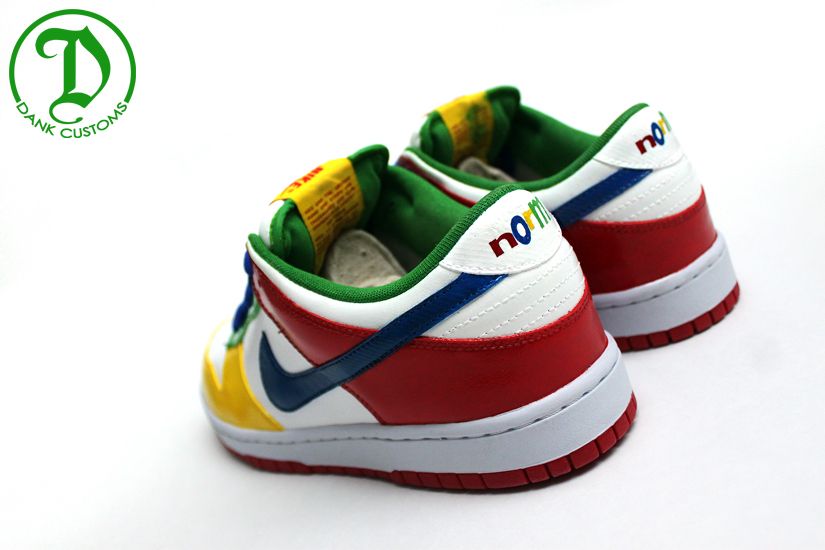 Expect something else regarding these in the near future.......